The Rosegold Realty team is ready to work for you!
From crafting the perfect offer in a competive bidding market, to access to our network of agents, the team at Rosegold Realty is experienced in the complexities of buying property.  Our agents can walk you through every step and help you find the home of your dreams.
Download Our FREE Buyers Guide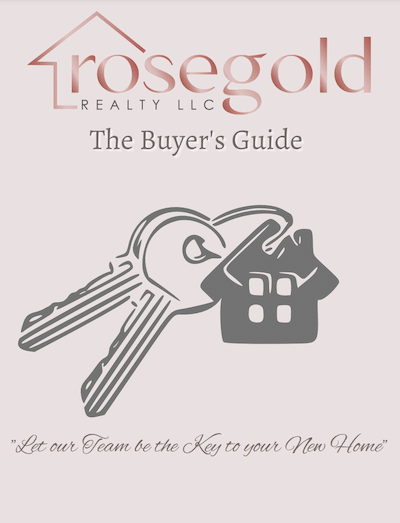 "*" indicates required fields
Mortgage Calculator Tool
Use this free tool to estimate your payments.
Home Buyers Guide
Simple Nine-Step Process
Step 1
Prepare Your Finances
Build good credit and save money for deposit, inspection, appraisal and closing fees.
Step 3
Get Pre-Approved
Find a local lender to walk you through the mortgage process.
Step 4
Start Home Shopping
You and your agent can have a consultation. Decide on your 'must-have' list, location, and budget.
Step 5
Make An Offer
Once you find a home you love and have an accepted offer, you still need to maintain good credit history. No additional major purchases!
Step 6
Order Inspection
As the buyer, you can choose a licensed home inspector and prepay them. Once you are satisfied with the report, the buyer signs a release to move forward to the next step.
Step 7
Order An Appraisal
You will need to prepay the lender for the appraisal. Prices vary from lender to lender. The appraisal process can take 1-2 weeks. Be patient.
Step 8
Close on Your Home
Your real estate professional will help you coordinate the time and place for the closing.
Step 9
Home Sweet Home
Your dream is realized and it's time to make your new house your home!
What others have to say about Rosegold Realty